Fuselage Red Devil 1001 R8 (KMS)
MAIN SPECS
Length: 1000 mm
Front Wing Conn. Type: R6
Mast Conn. System: R8 (KMS)
---
Recommended for
Slalom - Race - High Speed - Fast Freeride
Wing-Fuselage Connection
R6
Mast-Fuselage Connection
KMS
Stabilizer-Fuselage Connection
R6
---
1000 mm aluminum fuselage dedicated to windfoil, race and slalom.
The R6 connection to front wings and stabilizers minimizes hydrodynamic friction and turbulence.
The R8 connection to the mast guarantees firm joint and maximum strength, as well as complete compatibility with all our Kraken Modular System range masts.
 Mast connection is shifted back by 3 cm compared to F1000RD fuselage. This increases the lever arm and, consequently, pitch sensitivity, allowing more pressure to be applied to the front wing, thus increasing speed.
 THE RED DEVIL SERIES IS NOT SUITABLE FOR JUMPS AND FREESTYLE. ITS USE FOR THESE KINDS OF ACTIVITIES CAN BE DANGEROUS AND SO IT IS NOT ALLOWED.
Dimensions & Advanced specs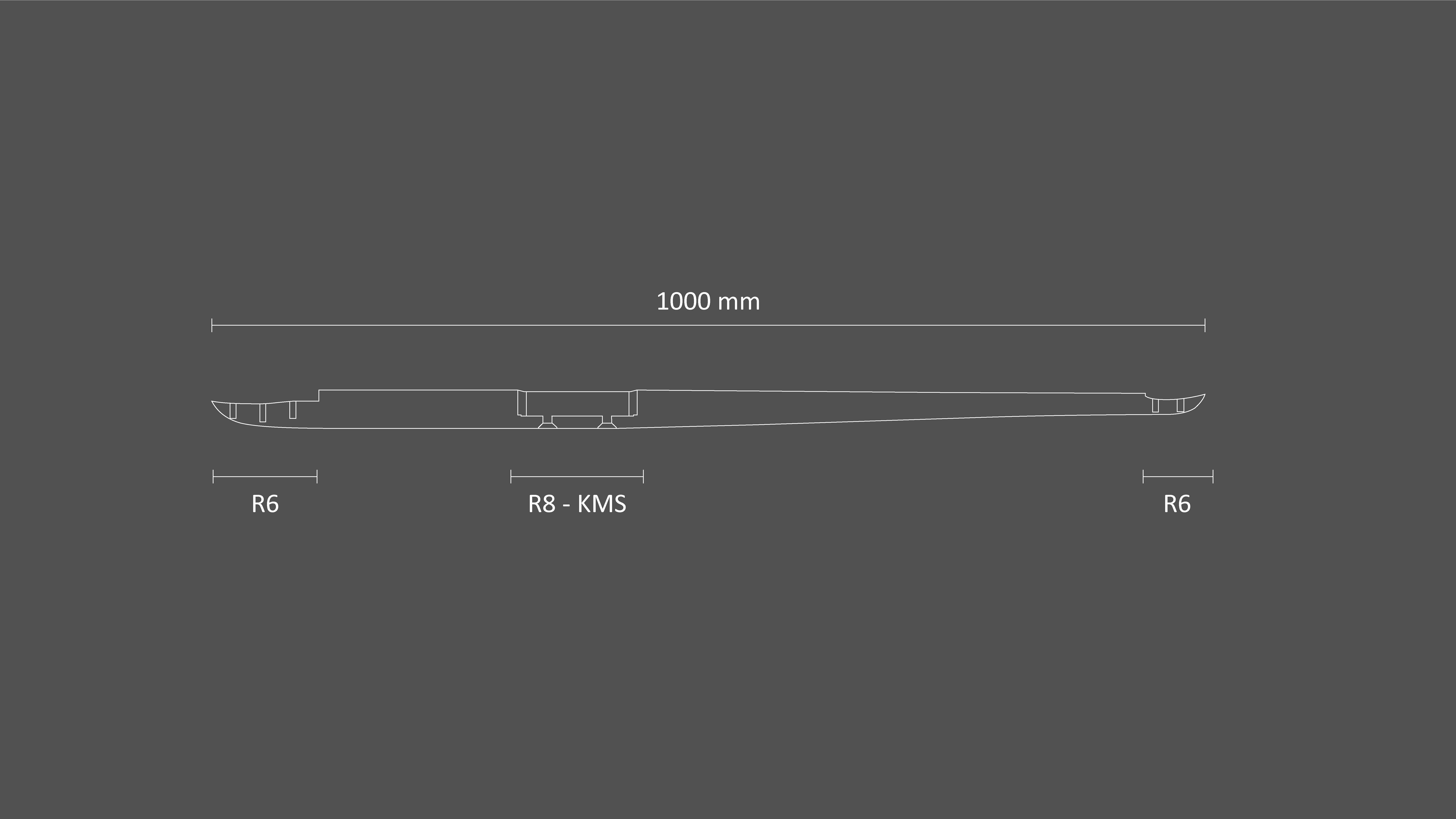 Fuselage - Length 1000 mm
Fuselage - Stabilizer Angle -1,5°
Fuselage - Material Aluminum
Fuselage - Surface Treatment Anodization
Fuselage - Weight (ca.) 1933 g
Fuselage - Mast Connection System R8 (KMS)
Fuselage - Front Wing Connection Type R6